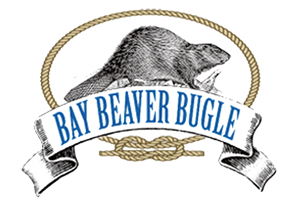 Welcome to the Bay Beaver Bugle the official newsletter of the Prince Edward Yacht Club. Deadline for submissions are the 28th of each month except February when it is the 26th.
Welcome to Myron Lasko, our new Publisher and Editor who can be contacted at peycbugle@gmail.com 

Bay Beaver Bugle Editions: Click on the Edition you wish to download.
BAY BEAVER BUGLE – June 2019
BAY BEAVER BUGLE – March 2019
BAY BEAVER BUGLE – Christmas Edition 2018
BAY BEAVER BUGLE – November, 2018
BAY BEAVER BUGLE – August 2018
BAY BEAVER BUGLE – May, 2018
BAY BEAVER BUGLE – March, 2018